DMD, MSc, PhD, Specialist in Periodontology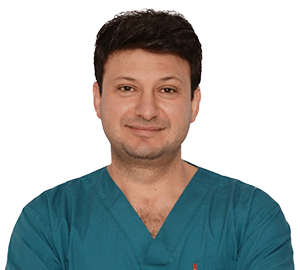 What Our Patients Say
Dr. Evgeny Weinberg, DMD, MSc, PhD, Specialist in Periodontology and Implant Dentistry
Ofra Leichtentritt
Every time I look in the mirror, I thank Dr. Weinberg for fully committing to my treatment, and for managing to restore my teeth with the help of Dr. Liat Barnes
I was extremely anxious the first time I entered Dr. Weinberg's office. But with his patience, understanding, and above all, expertise, he gave me back my smile. For this I am forever grateful.
Sometimes you meet someone who changes your life – this is how I feel about Dr. Weinberg. Because of my diseased teeth and gums, I spent years hiding my smile.
Wilf Aaron
I was looking for a doctor to treat my receding and diseased gums which were causing my teeth to fall out. Over the course of more than a year, Dr. Weinberg performed 6 surgeries on my mouth, which included bone augmentation, sinus lift and 17 dental implants. Dr. Weinberg's professional attitude, precision, and unmatched skill helped me to recover fully. Everyone who sees my teeth now can't stop admiring the wonderful work done by Dr. Weinberg. On top of that, I have to emphasize the individualized and dedicated care I received, as well as the professionalism with which Dr. Weinberg treats each of his patients. I would recommend him to anyone willing to listen.
Zeevik Goldshtein
When I first met Dr. Weinberg, I had a very bad gum infection and my oral health was in a terrible state due to lifelong neglect.
Dr. Weinberg was very professional, always made himself available, and kept checking in with me every step of the way. Throughout the procedure, I felt very confident that I was getting the best care possible.
Dr. Weinberg is empathetic and dedicated. He is a doctor with a strong sense of responsibility and attention to detail.
I strongly recommend Dr. Weinberg and give him a perfect score.
Lotan Orna
To Evgeny,
I wanted to personally thank you for your professional and dedicated treatment.
I can't find the words to describe your attentive care. Each of my questions and concerns were always resolved with honesty and kindness.
You always gave me the feeling that I had an angel (doctor) looking over my shoulder, who would be there in the hardest of times, when he is needed most.
Again, thank you very much!
Keep up the good work!
Naomi Shtadler
Dr. Evgeny Weinberg,
I can't thank you enough because although other dentists said I had to remove my tooth, with your skill and dedication, you managed to save it.
There is a saying that a tooth is like a diamond. As far I'm concerned, having healthy teeth is priceless.
Many thanks to you. I hope that you continue doing what you do well.
Meushar Meirav
You are indeed a very professional, pleasant, and attentive care provider.
From our first meeting, you managed to alleviate many of my concerns while handling it all with a smile.
Your treatment was very professional and you even used a new technique for a painless sedative shot.
You always called after every treatment to ask how I feel. I will recommend you to everyone, thank you!
Eve Goldminz
I had a great experience at Dr. Weinberg's office. He and his staff were professional, attentive, and kind.
Most significant for me was the way that he discussed his treatment plan with me and made sure that I felt comfortable throughout the procedure
Groshev Yana
Dear Dr. Weinberg!
Thank you for an impeccable job.
I very much appreciate your professional and patient approach.
I hope everyone has the same experience at their dentist!
Fayer Andrey
Dr. Weinberg!
I've been your patient for a couple of years now due to my gum disease.
I wanted to thank you from the bottom of my heart for the considerate and professional treatment. You taught me how to get my gums checked regularly and keep them healthy. I will always recommend you as a caring doctor who aims to provide the most professional treatment.
Thank you!