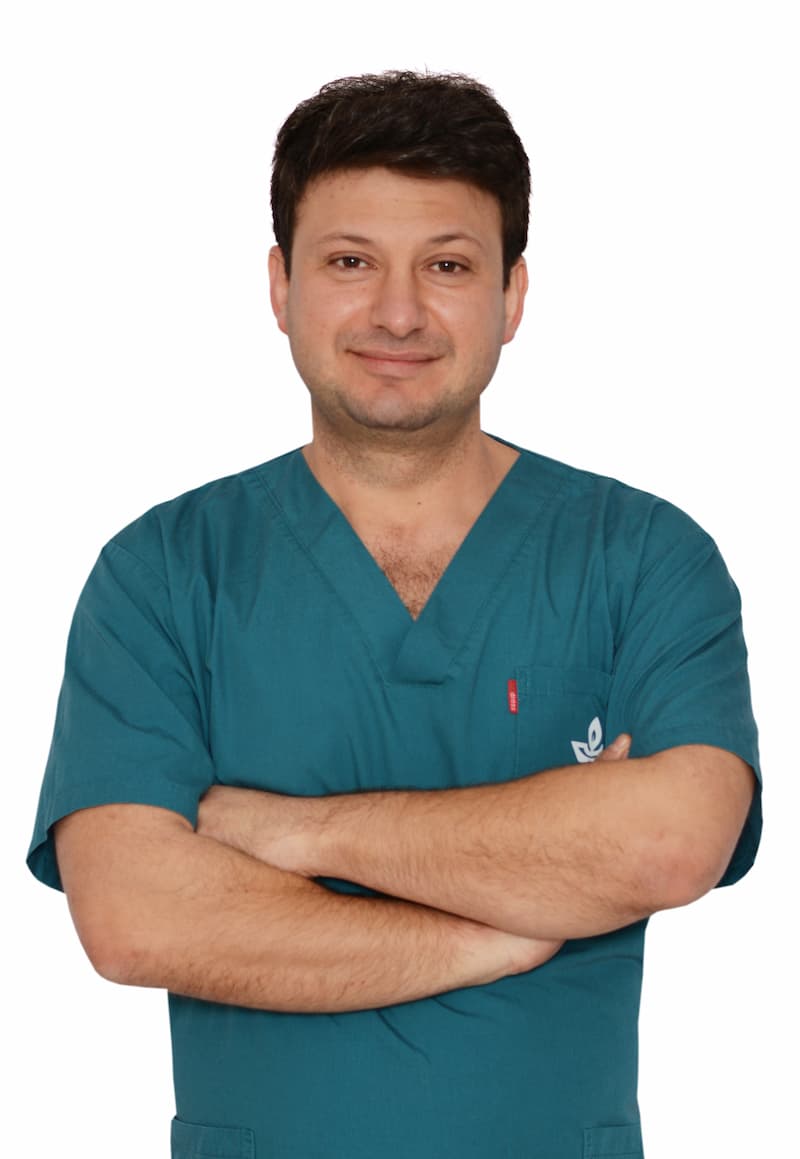 Meet Dr. Evgeny Weinberg
DMD, MSc, PhD
Specialist in Periodontology and Dental Implantology
Head of the Periodontology Division at Beilinson Hospital
Dr. Evgeny Weinberg, DMD, MSc, PhD, Specialist in Periodontology (Periodontist)
Certified Specialist in Periodontology from the Israeli Ministry of Health (2014).
Received specialty training in the Department of Periodontology and Dental Implantology at Tel Aviv University.
Completed dental medicine studies (D.M.D.) at Tel Aviv University in 2007.
Assistant Professor in Periodontology, Department of Periodontology and Dental Implantology, Tel Aviv University.
Holds M.Sc. and Ph.D. degrees in the Medical Sciences from Tel Aviv University.
Engaged in active research, author of numerous articles in international scientific journals and presented his research in professional meetings both nationally and internationally.
Head of the Periodontology Division at Rabin Medical Center, Beilinson Campus.
Owns a private practice limited to periodontics and dental implants.
Comprehensive training and extensive experience in the field of periodontics and dental implants ensure that treatment is at the highest level and is according to the most demanding international standards.
The keys to treatment success lie in the striving for excellence, personalized attention and commitment to the Doctors' Code of Ethics.
A team approach between dentists and dental specialists in all spheres of dentistry enables providing the optimal treatment, even in extremely complicated cases.
Treatment is performed in a calm and relaxed atmosphere and becomes a more pleasant and less traumatic experience.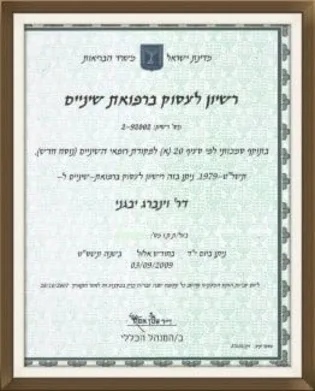 A License to Practice Dentistry (Israeli Ministry of Health)
The Certificate in Periodontics (Israeli Ministry of Health)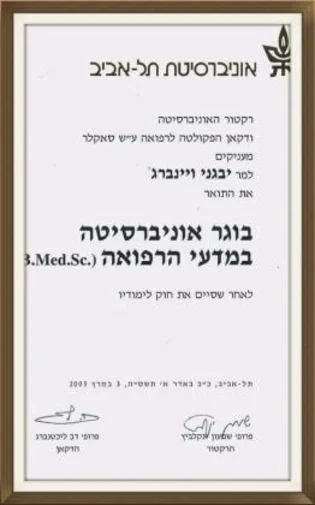 Bachelor of Medical Sciences Degree (Tel-Aviv University)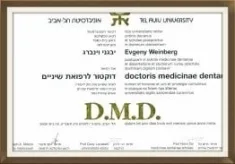 Doctor of Dental Medicine, D.M.D. degree (Tel-Aviv University)
Master's Degree (M.Sc.) in Medical Sciences (Tel-Aviv University)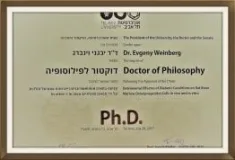 Doctor of Philosophy (Ph.D.) degree in the medical sciences (Tel-Aviv University)